Welcome to our website!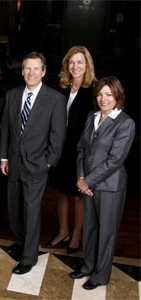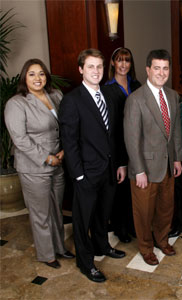 At Norman and Oliver, P.C., we enjoy what we do, and want to share information about us and our work for our clients. We focus on helping people get tangible accomplishments in their lives and business—buying land, building homes or an office complex, planning for their children's future, preparing wills, closing on their home, or building a business.
Our Philosophy: Our goal is to treat every client like the only client we have. We work hard for our clients and make sure they're taken care of. We take care of matters as fast as we can, and our clients really appreciate that. We return calls as soon as possible. Our clients find us approachable, trust us, and treat us like a confidante.
Who are our Clients? Individual investors, businesspeople, local companies and local representation of national companies.
Our typical client. There really isn't one, but we'll give a few examples.
An individual investor buying an office building
Real Estate professional buying and selling real estate
Brokers and real estate agents needing legal advice
Bank officer or other lender needing loan documentation
Married couple making their first will
Parents looking for estate planning
Homebuyers that need someone to review all aspects of their purchase, from contract to closing
Land developer that needs to subdivide and sell lots, create deed restrictions, and go through the property development process
Out-of-state investors
An entrepreneur seeking asset protection through a limited partnership or limited liability company
People needing the services of a title company (we are closing agent for Chicago Title Insurance Company)
Our Goal
We want our clients to achieve their goals—whether it is handling a successful closing, creating a lasting estate plan, forming a new partnership, or assisting in their real estate projects—as quickly and effectively as possible.
Our History
Jimmy Norman and Carl Oliver joined their 22+ year law practices in 2004. In 2005, Linda Dietzel and in 2006, Karen Wright joined our firm to expand our paralegal support. We are very proud of our entire team and believe you will enjoy working with each person in our firm.
Contact us if you'd like to talk about your needs and how we can be of service.